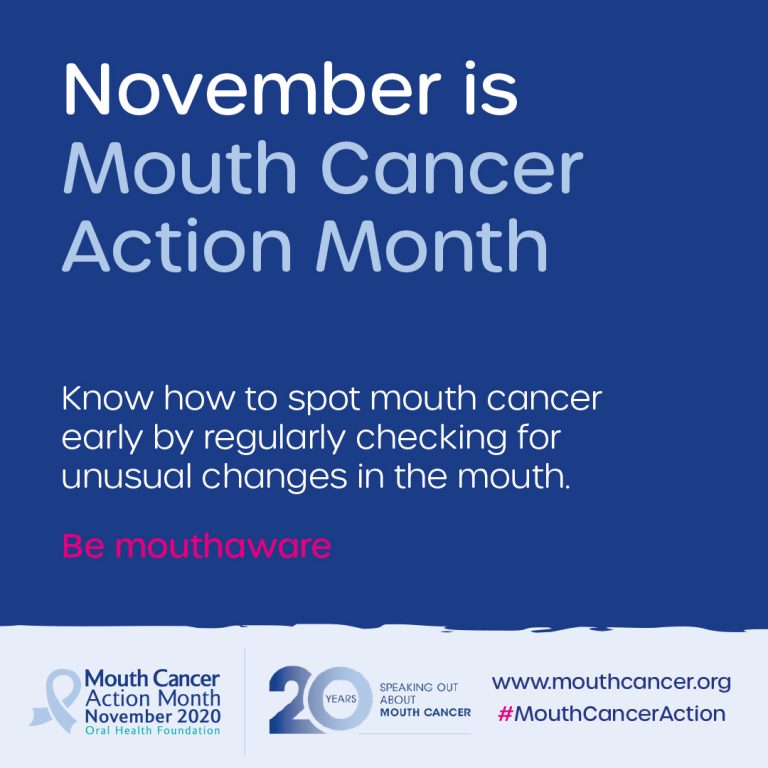 Following the not entirely unexpected news over the weekend that England will be going into a second, albeit less severe Lockdown after Wednesday this week, I wanted to contact our patients to advise you of the "state of play" regarding dentistry in general and our practice in particular.
Firstly, although there has been no specific advice about this yet, I am very confident that we will continue to be open for appointments.
After we realised the seriousness of COVID 19 early in 2020, here at Keyworth Dental Practice, we invested close to £20,000 in material changes to our premises. We were fully aware that the blissfully uncomplicated days of the summer months would come to an end as the weather changed, everyone moved indoors and the effects of the first Lockdown dissipated. As always, I have been not only diligent but possibly excessive in following, anticipating and exceeding the guidance that has been issued to make Dental Practices safe.
The greatest additional danger in Dentistry is thought to be from the production of "aerosol". This is a mist of saliva and potentially infective virus from a patient's mouth when we use our high-speed instruments such as a drill or ultrasonic scaler. Mitigation from this is through the use, by ourselves, of additional PPE. More importantly however, it is essential that the potentially contaminated air is removed from the surgery before the next patient enters the room. The recommended air flow to achieve this is 10 air changes per hour. We have installed a mechanical ventilation system which achieves approximately 14 air changes per hour. In addition to this we have installed hospital grade air purifiers in the surgeries. These Radic8 units pass air through a UV-C reactor chamber which destroys virus and bacteria, then filters the air with H13 HEPPA filters before recirculating it into the room.
Although we have installed these technological measures, the most important factor in keeping all of us safe is for all our patients to follow the basic advice of social distancing within the practice, except when in the surgery, use the hand sanitiser when requested and please follow the advice and instructions of all of our staff when you attend for an appointment.
To summarise, we are completely ready for whatever the coming months have in store for us, we have all the equipment, facilities, training and knowledge required to complete whatever dental treatment you require. If you would like to discuss any aspect of this or any other concern, please contact us and we will be happy to help. We can provide both routine and emergency appointments and will be able to continue this through the coming lockdown.
Best Wishes
Mark Roberts and all the team from Keyworth Dental Practice
PS We are currently hoping for a reliable, cost effective, rapid COVID antigen test to become available. This may well improve our ability to provide safe prompt and accessible treatment over the winter months. Watch this space!!
Attending Your Appointment Covid-19
We are pleased to be open and treating patients for both routine and urgent care. We have implemented several changes in respect of COVID-19,  we appreciate your cooperation with this.
Firstly, we ask you not to enter the practice without calling us first, it is strictly appointment only.
Do not enter the practice if:
You have a temperature of 37.8 degrees or more?
You have a new persistent cough?
Have you had a sudden loss or change to your sense of taste or sense of smell?
Have tested positive for COVID-19
If you have been asked to self isolate
Attending your appointment
Please try to avoid using public transport, ideally arrive in a car.
Please attend on your own, do not bring a friend etc.
Try to plan ahead to avoid the use of our toilet.
If you are a parent with child, you will not be able to enter the treatment room with your child, you will be required to wait in the reception area.
Please arrive shortly before your appointment and call reception on 0115 9375828 before you approach the front door. We will be able to tell you when to enter to avoid contact with any other patients.
When you reach the top of the stairs please use the alcohol hand rub and wait to be welcomed into the building. We will take your temperature with a non-contact thermometer.
While on our premises try as much as possible to avoid touching surfaces, door handles etc. Every surface you touch will need to be disinfected so please only touch if essential.
We request that payments are made by contactless/cardholder not present debit/credit card in advance.
Please bear with us at this difficult time while we find the new "normal" for dentistry. We may occasionally be running late but we will always try to keep you informed when this is the case.
During treatment we will always be wearing face masks and we will not be able to remove these mid-treatment, we understand that this may cause communication problems with our patients who struggle to hear. Unfortunately, this cannot be avoided at present. Make sure that you have asked us everything that you need to know before treatment starts.
After your appointment please leave as quickly as possible to avoid contact with other patients. We would like to thank you in advance for reading this information until the end!
We look forward to seeing you soon.
For more information on the changes we have made have a look here
You can find us above the Co-op supermarket in the centre of Keyworth.
There is ample free 2 hour parking behind the practice in the Bunny Lane car park, 
We have installed a stair lift in case you have difficulty climbing stairs, If you require assistance to use this facility there is an intercom at the bottom of the stairs to call our receptionist, who will be happy to help you.
There are direct bus links with the City Centre, West Bridgford, Tollerton, Edwalton, Plumtree. In fact the Keyworth Connection stops just outside our front door.
Phone: 01159 375 828
Email: info@keyworthdental.co.uk
Opening Times – by Appointment:
Monday: 9am – 5.30pm
Tuesday: 9am – 5.30pm
Wednesday: 9am –5.30pm
Thursday: 9am – 5.30pm
Friday: 9am – 5.30pm
Saturday & Sunday: Closed